Our Services
WEED CONTROL
Q. What is pre-emergent?
A. It is a water based or granular substance that when broadcast on your lawn or granite stops seeds from germinating. We use water based pre-emergent for better control.
Q. What is a post-emergent?
A. Post-emergents are used to kill existing weeds. It is a systemic material and is absorbed into the leaves, stems, and eventually the roots of the plant to kill it.
Q. When should I do pre-emergent applications?
A. If you haven't had one done in the past nine months, the answer is now! It is a myth that the best time is in the spring. We are a year round business and can attest that weeds grow every month of the year. Just because you may not have weeds now doesn't mean you don't have seeds just waiting to germinate. Contact a weed control specialist today!
Fertilizing
Q. Why should I fertilize my lawn?
A. To stay green and lush your lawn needs a balanced fertilizer with nitrogen, phosphorous, and potassium to keep it healthy and strong. Most of the time these elements are present but over time the hungry lawn eats them up and turf can be a very hungry plant during its major growing season.
Usually one glance can tell you if your lawn is starving. The leaves aren't as green and healthy looking or you may see brown tinges or spots. The proper balance of all the nutrients is the key to a healthy beautiful lawn.
Some experts say that fertilization should occur every month. Others state four times a year. If you've never fertilized your lawn, contact us, you'll be amazed at how lush, green and healthy it can look.
Olive Control
Q. Do I have to spray my olive trees every year?
A. Yes. There is a window of time in the spring when olive trees can be effectively treated to inhibit fruit production. This window of opportunity begins at the end of January / the beginning of February and ends in March.
Unfortunately, once the bud becomes a flower and the flower falls off the tree, (with a tiny olive taking its place) the window of opportunity is over and you'll have to wait until next year.
Contact us in early November to get your olive trees on the schedule in February.
About Us
EST Enterprises Inc. was founded in 1982 as a landscape installation and maintenance company.
1985 brought incorporation and a change in direction. Starting to spray olive trees led to expanding into weed control with the purchase of a close friend's spray business when he wanted to move back to his hometown. The sale of our landscape installation and maintenance business soon followed in order to concentrate on weed control.

We continue to grow with the goal to maintain the family contact and service. We never want to lose the fact that we treat all of our clients as if they were members of our family. Our clients are our best advertisement. Our clients recommended us to friends and neighbors long before we offered a referral credit.
OUR TEAM
Currently we are a family owned and operated business. When you call the office, you will probably talk to our daughter, Jenni. The technicians working in your yard are either Sandy's brother, Bob, or our son, Josh. Josh also services the commercial properties we have. Sandy runs the office, and Ed usually provides estimates and consultations. Moriah is in charge of all our social media, so make sure to check us out on Facebook!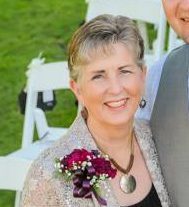 Sandy Taylor
Owner/Office Manager
Josh Taylor
Sales/Spray Technician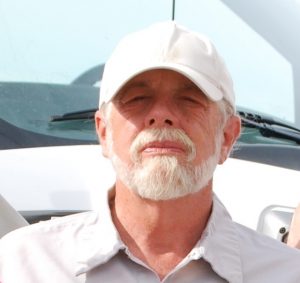 Bob Doty
Spray Technician
Moriah Taylor
Social Media Coordinator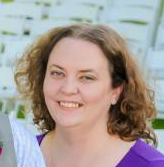 Jenni Taylor
Office Assistant/Spray Technician
Testimonials
Wow! What a pleasant surprise to get those credits. I had forgotten about those referrals. Thanks for always doing such a great job. I will continue to recommend your great service.
---
In my landscape business I need a company that cares about my clients as much as I do. EST Enterprises does that every time.
---
To the EST family, I would like to thank you for all your caring and understanding. The boys were so sweet and loving. You have a precious group of guys. May the Lord bless them all.
---
No more spending hours in the yard in the baking sun, no more sore muscles from being bent over all day, and less trips to the chiropractor from hurting our backs! I highly recommend your services to any homeowner, landscaper, apartment owner, property manager, or HOA. Thank you very much for all you've done to make our lives easier.
---
Many thanks! You guys are terrific in responding to needs. Very much appreciated.
---
Thanks very much. I appreciate your high level of customer service. I am a good example that you give high service to all customers - even the super small ones!
---
I want to let you know how pleased I am with your service. I love how you schedule the spraying service and don't make me try to remember when I should schedule you to come back. I've also been very pleased with the result of the spraying. I still remember what it was like to pull the weeds every year.
---